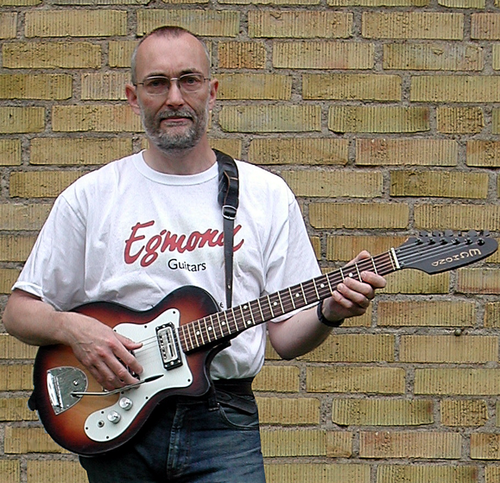 Me and my

Egmond Rambler

2ES1 from 1968
My name is

Hans Gatu

and I'm an engineer in electronics since the late 70's. I live in

Sweden
and I work as a
design engineer in the electric, the electronic and the mechanical fields
.
I have worked for big companies like

Ericsson

and

ABB

but also for small companies.
I have also been a teacher in electronics, in tele-communications and in photography
.
I'm a leisure musician, and music has always been important to me.
I'm actually a drummer, but I play the guitar more often than I play the drums, nowadays. I also compose music to old Swedish poems. In the Discography tab, you will find my published compositions. I also sings the 2nd bass in the church choir Hässleholms Kyrkas Vocalensemble.
You can contact me at this e-mail address: